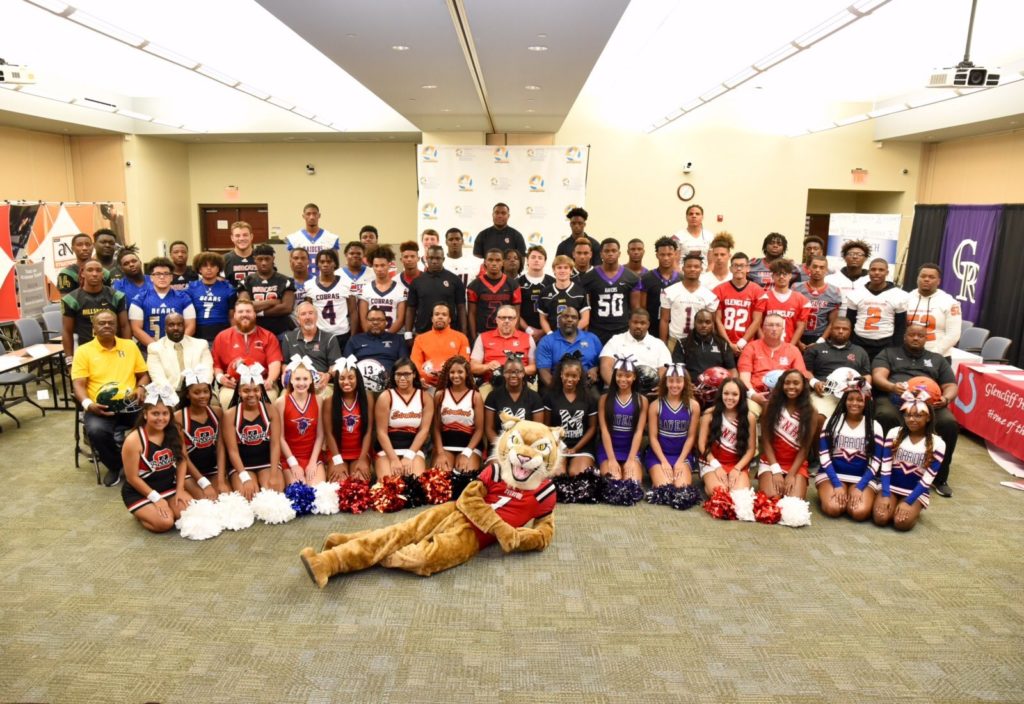 Metro Nashville Public Schools has updated its security policies for football games after a fight at a preseason jamboree event last week led to arrests.
A Metro schools representative tells WPLN more administrators will now be attending away games and are "empowered and encouraged to take an active role in the security process." The district says there will also be increased monitoring of crowds and parking lots outside the stadiums and additional lighting for dark areas.
School officials will also require visiting teams to leave the premises after the game. There will continue to be Metro officers present, and security wands will be employed at entrances.
The enhanced security comes as Tennessee's high school football season kicks off this weekend.
Separately, two Middle Tennessee teams involved in a major brawl from last year have been told that they can again participate in the playoffs.
Overton and Antioch high schools successfully appealed a two-year postseason ban by the Tennessee Secondary School Athletic Association.
During the traditional post-game handshake last October, players got into a fight that eventually included fans descending from the stands. Antioch's principal told the state's governing body that they have since taken initiatives to improve sportsmanship.