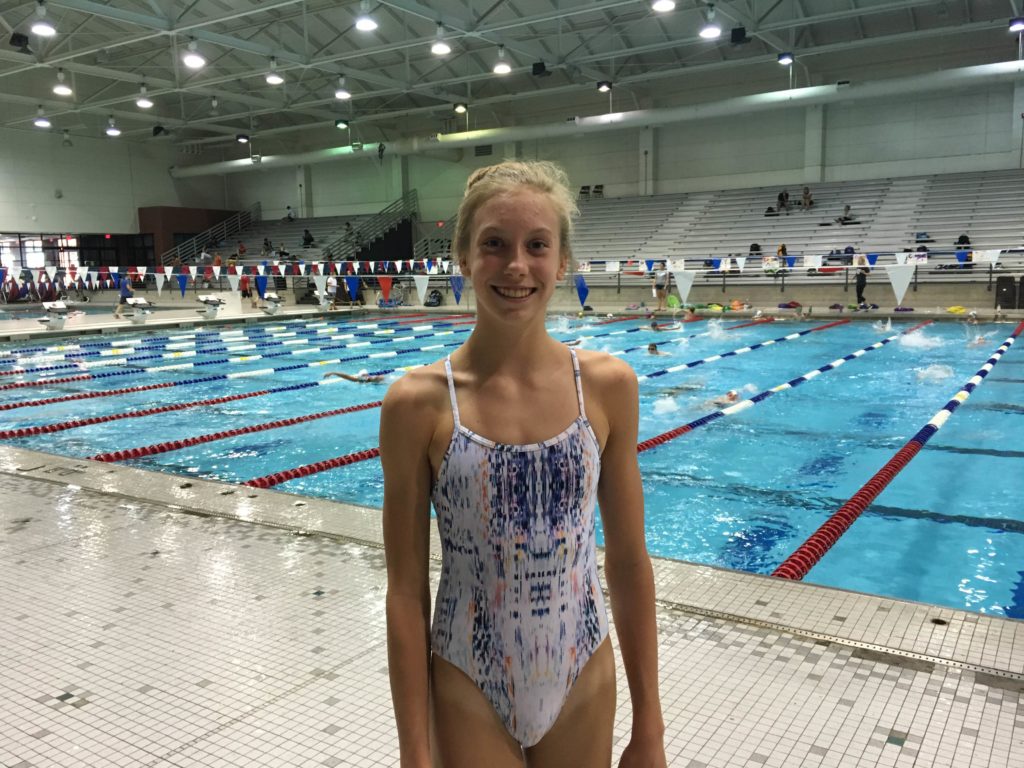 The youngest Olympic hopeful vying for a spot on the U.S. swim team is a 13-year old from Nashville. Gretchen Walsh — who just finished seventh grade at Harpeth Hall — heads to Omaha this week for the trials. 
The swimming standout is tall, lanky, and when not in the water, very chatty. Especially when it comes to being star-struck by Olympians. Walsh once shared a lane with gold medalist Katie Ledecky.  
"She was warming down from the race she just swam. And I was like, on her toes, and I was like, 'Oh my gosh,' and I didn't realize at first so I was just like, 'Okay. This is just a regular person.' And when I got to the wall I was like, 'That's Katie Ledecky. And I was like 'Ah! That's really cool!'" Walsh said. 
She dives into the pool with swimming's biggest names at this week's trials. There are a few other 13-year olds who made the cut, but Walsh is officially the youngest.
During the last Olympics, she was just nine, looking up to the athletes she's now racing.
"All these famous people on TV — I get to meet them and see them for the first time, and everybody's like 'Oh my gosh, I love them! I want to meet them! They're my idol!' And I'm like, 'Oh my Gosh, I get to swim against them," Walsh said. 
Walsh talks and acts her age. But her coach, Doug Wharam, says physically, she doesn't seem that young. Especially since her race — the 50-meter freestyle — is the sport's signature speed event where the biggest, strongest swimmers usually have an advantage. 
"Gretchen has a really unique combination of natural ability and willingness to work hard. I think she also comes from a family background where things like commitment are valued very highly," Wharam said. 
Walsh has a sister, Alex, who's also going to the Olympic Trials. She's only fourteen and qualified for multiple events.
Does 13-year old Gretchen have a shot at making the team? That's not the point of her trip to Omaha, and it's why she says she isn't nervous. The experience is mostly preparation for the trials four years from now. She has big dreams.
"Probably to go to the Olympics and win a gold medal. One time. Or more than one time. But, that's my goal," Walsh says.