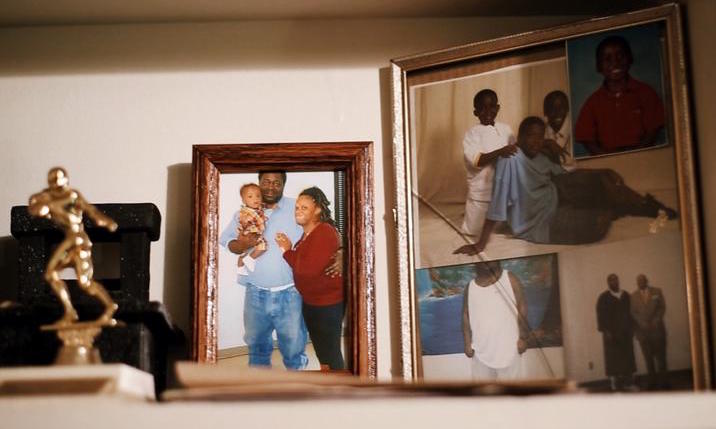 The Davidson County District Attorney General's office announced Friday that it will officially open a new investigation to review the case of a Nashville man who claims he's been wrongfully incarcerated for more than a decade.
In 2006, Joseph Webster was convicted of killing a man who had been murdered in 1998. The victim, Leroy Owens, was chased by two men who he allegedly owed drug money. Owens was beaten over the head several times with a cinder block, according to court records.
Webster, and several members of his family, claim it was actually his older brother who committed the crime.
Webster always maintained his innocence and pleaded not guilty, but at trial he didn't accuse his brother. He says, at the time, he thought the system would not convict an innocent man.
Webster was found guilty and sentenced to life in prison. He was already serving a drug sentence and was coming up for parole. He has now been behind bars for 17 years — 13 of those for the murder conviction.
Webster's brother has never faced any charges related to the case.
Petitioning The Conviction Review Unit
In 2017, Webster filed a petition with the DA's newly formed Conviction Review Unit. The CRU was created in December 2016 to identify and review cases in which new evidence might help exonerate a wrongfully convicted defendant.
Daniel Horwitz, Webster's attorney, presented new evidence — including statements from witnesses that he says were never turned over. He also turned over an alleged confession by Webster's brother to an ex-girlfriend and DNA test results. 
Still, the CRU denied Webster's petition in July 2018. But in January, after a months-long investigation, WPLN reported that the unit with seven prosecutors, had so far refused to take on — or even re-investigate — any of the 38 petitions.
More: Investigation: After Pledging To Examine Innocence Claims, Nashville DA Has Yet To Open A Case
The District Attorney's office told WPLN it planned to restructure the CRU immediately and simplify the process by making the reviews the job of one man, Assistant District Attorney Robert Jones. Jones previously served as the chief public defender of Shelby County.
At the time, Jones also agreed to take a second look at Webster's case.
What's Next
Webster's case is now the first to move forward at the recommendation of the CRU. An official investigation is supposed to begin immediately by a new team.
Once that's complete, the original file, results of the new investigation and Jones' recommendation will be forwarded to Deputy District Attorney Roger Moore, Deputy District Attorney Amy Hunter and District Attorney General Glenn Funk.
Funk will review the facts and make the final decision whether to recommend the conviction be vacated.
A list of CRU protocols provided by the District Attorney's office says that decision will be based on a Tennessee Supreme Court rule that requires "clear and convincing evidence" of actual innocence.
"I applaud the District Attorney's office for deciding to reinvestigate the case against Joseph Webster," Horwitz told WPLN. "We've been waiting for this for two and a half years. Mr. Webster has been extremely patient, always remained optimistic we'd get a fair shake on this one and this case would be reinvestigated — and we are here.
What I want to happen is for this investigation to be as extensive and thorough as possible. This is a case where every single new lead we've followed up on has revealed more and more exculpatory evidence. Everything that gets investigated will be good for him. We are very confident in his innocence claim. I want them to take as much as time as they need."